An Improbable Journey
CoffeeSnoops
— By
Jian Wei
on August 31, 2008 at 1:03 PM
My story is like Barack Obama's – an improbable journey.
I started off the first few pages of my life circling through the spheres of my nation. From Kuantan to Cheras to Subang Jaya, I was a boy brimmed with optimism. I was cuddled comfortably within the secure sphere of a Malaysian dream that all races have a place in this country. And that dream would mean more than a right to vote or a right to choose our democratic servants but an entitled right to call my country home. 
I still recalled the dawns when the family car curved through the dark roads, making our journey to Kelantan for a visit. I would spend my time talking to my parents about junctions in my life and naturally the topic will unintentionally turn to race. Still young and naive, I was torrentially confused and angry that my parents do not share my lofty dreams. They, like many other skeptical citizens, believe that this country has fallen short of its promise and that a sizable number of us have been shortchanged. 
As I grew older with more experience and exposure under my belt, I finally began to understand what my parents wanted me to know years before: the stark truth of reality. And like many before me, I became skeptical myself and tried slamming the Malaysian dream into the ash heap of history.
But something held me back.
Raised in a national school, with friends from all creeds and races, I found it impossible to believe that the torch of a simple common dream has been extinguished. My life is like Barack Obama's. My favourite method of eating is with my hands, not chopsticks. My best friends are Indians. My favourite teachers are Malays. Armed with English as my mother tongue, my life has been the focal point of so many cultural intersections that it is impossible to trace my cultural habits to those Chinese that reside in hallways of the Great Republic of China.
I am a diluted Chinese. Or probably not a Chinese at all.
I am sure that a fair portion of my convoluted history is yours too.
It was only an improbable dream that I had years ago, to further my studies abroad. Being raised in a comfortable and loving middle class family, it would be financially impossible for my parents to afford me the education which I am having now. No sane middle class family would dare fork out RM800k without fearing the ephemeral tides of the future. But I got a scholarship. And for that I owed a gratitude to the taxpayers. 
I would now echo what Barack Obama said in the 2004 Democratic Convention: In no other place would my story be even possible. I owe my present to the success of the mighty rich; the vitality of the middle class; and also to the struggles of the poor. Despite the calamity and volatility of today's economic hardship, they dutifully paid their taxes.
And it is from the taxes of these people, crossing all racial, religious, and political divide, that I am able to write this post from the great halls of the University of Michigan Ann Arbor.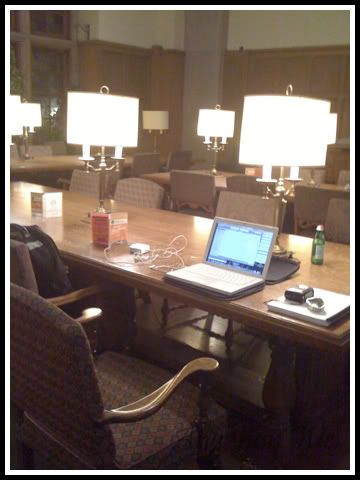 And it is to these people I pledge to make your money's worth. My knowledge is for you to tap; my success is for you to savour…
…..and to home I will return.
Happy Birthday Malaysia, from a boy who has traverse an improbable journey. 
Last 5 posts by Jian Wei
Popularity: 1% [?]
Trackbacks
Leave a Trackback